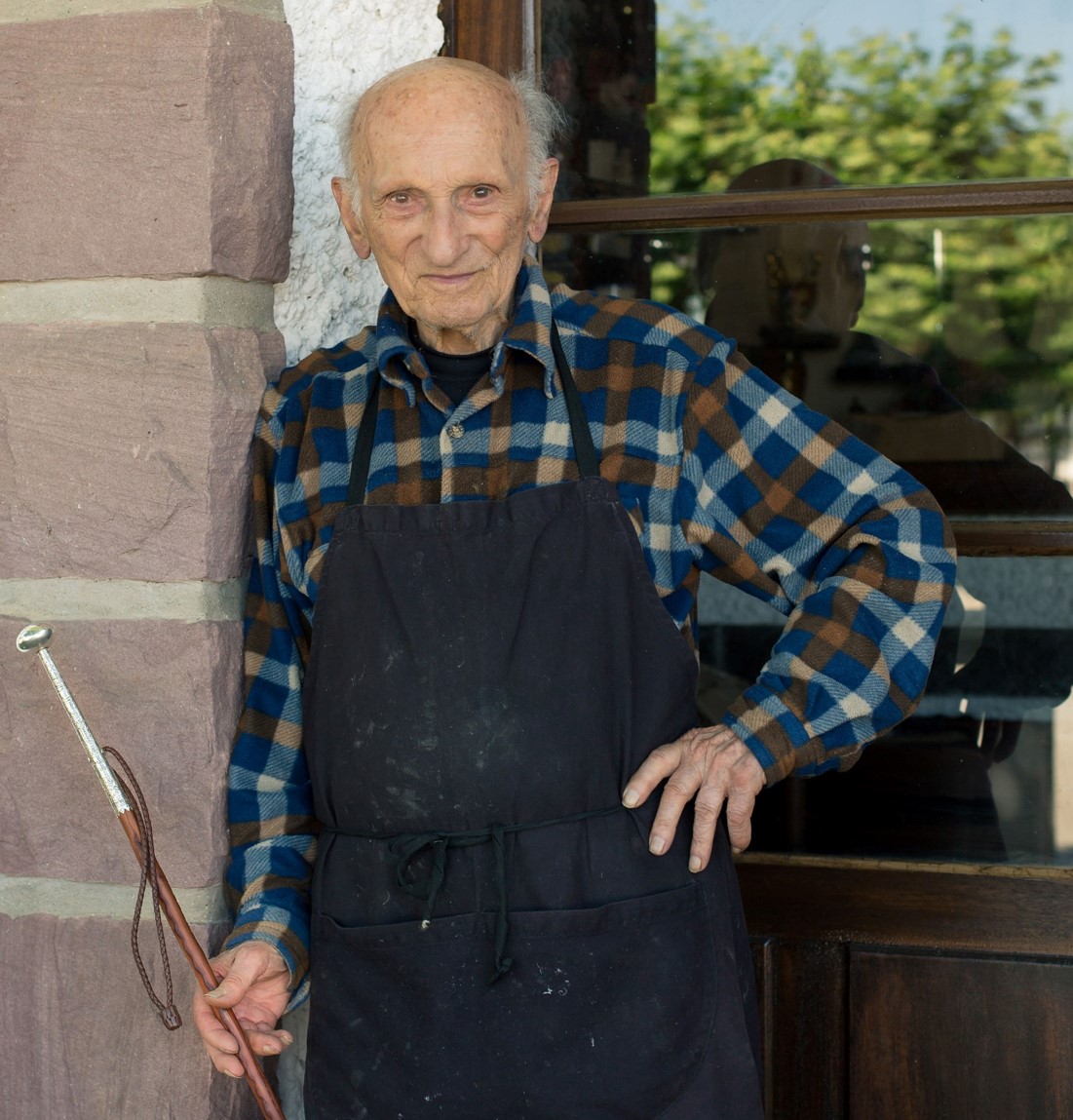 It is the son of Marie-Jeanne Ainciart and Jean Bergara, Charles Bergara, who perpetuates this ancient family tradition. Charles has been making makhilas since he was a teenager.
During the difficult times in the aftermath of the Second World War, he managed to continue making makhilas. He managed to reach out to new customers by widely advertising the Makhila during his many trips. The Makhila workshop went from three people (Charles and his parents) to five employees, becoming a small business. Charles Bergara was awarded the Legion of Honour in 2003 for craftsmanship.
Well into his nineties, Charles continues "to live in his paradise", in the forest and the wood reserves, where he selects and takes care of the meddlar wood stems.