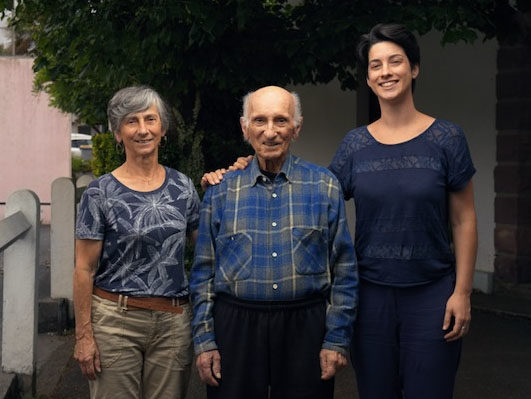 A UNIQUE KNOW-HOW PASSED DOWN OVER 7 GENERATIONS
The Ainciart Bergara workshop, a traditional makhila maker in Larressore (Basque Country)
Our workshop has been making makhilas (traditional Basque sticks) in the village of Larressorre for over 7 generations. The story began in the 1780's with the Ainciart family. In 1926, Marie-Jeanne Ainciart, who had taken over the family business, married Jean Bergara. The following generations continued the heritage and excellence of the Ainciarts whilst keeping both names in the signature of each makhila.
Video presentation of the workshop
TRADITIONAL, HANDMADE & BESPOKE
Our models
We make 3 different models of makhila. We always use wood from the medlar tree in accordance with tradition. They are all bespoke and made to order, according to the recipient's morphology. We engrave the name and a Basque motto.
Push the doors of our workshop
Our workshop is located in Larressore, 15 minutes away from Bayonne or Biarritz, and 3 minutes away from Espelette.
Our workshop is open from Monday to Friday (except during French Bank holidays), from 8 am to 12am and 2pm to 6pm, and Saturday morning from 9am to 12am. Visits are free.