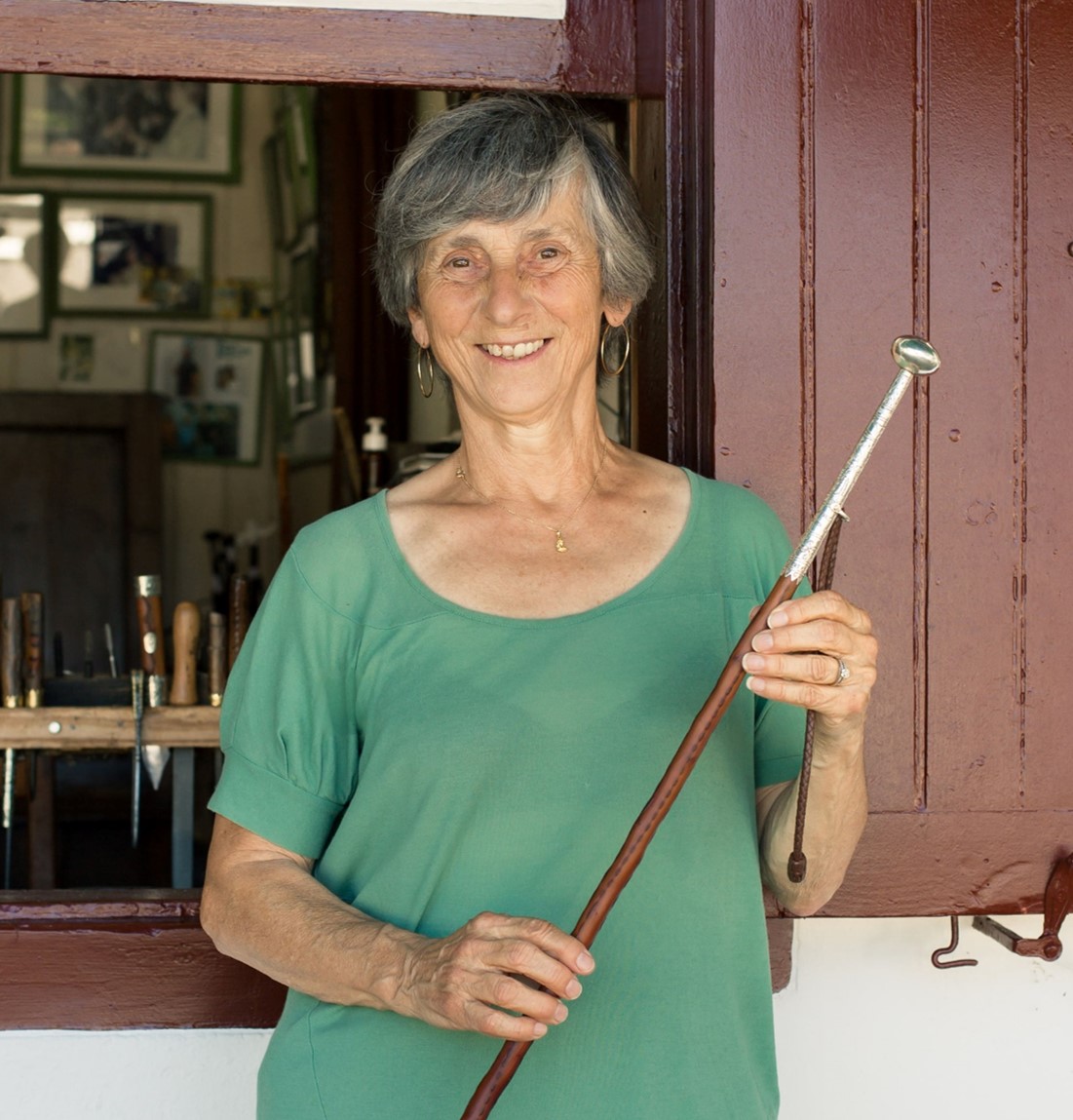 Nicole Bergara, daughter of Charles, carries on the tradition. She grew up in the workshop in her grandparents' and father's etxe (home). She went to Bordeaux to study and began working there in the banking sector.
In 1999 she joined the family business and never left. Nicole in particular developed many measures to better welcome visitors. She was behind the creation of the website in 1999 and in 2002 set up the Maison du Makhila to welcome visitors.
"We really want to talk about and share Basque traditions. To enable visitors to immerse themselves in Basque culture and to understand how a makhila is made, we have opened our workshop up to the public all year round". These initiatives are why it was awarded the tourism medal in 2012.