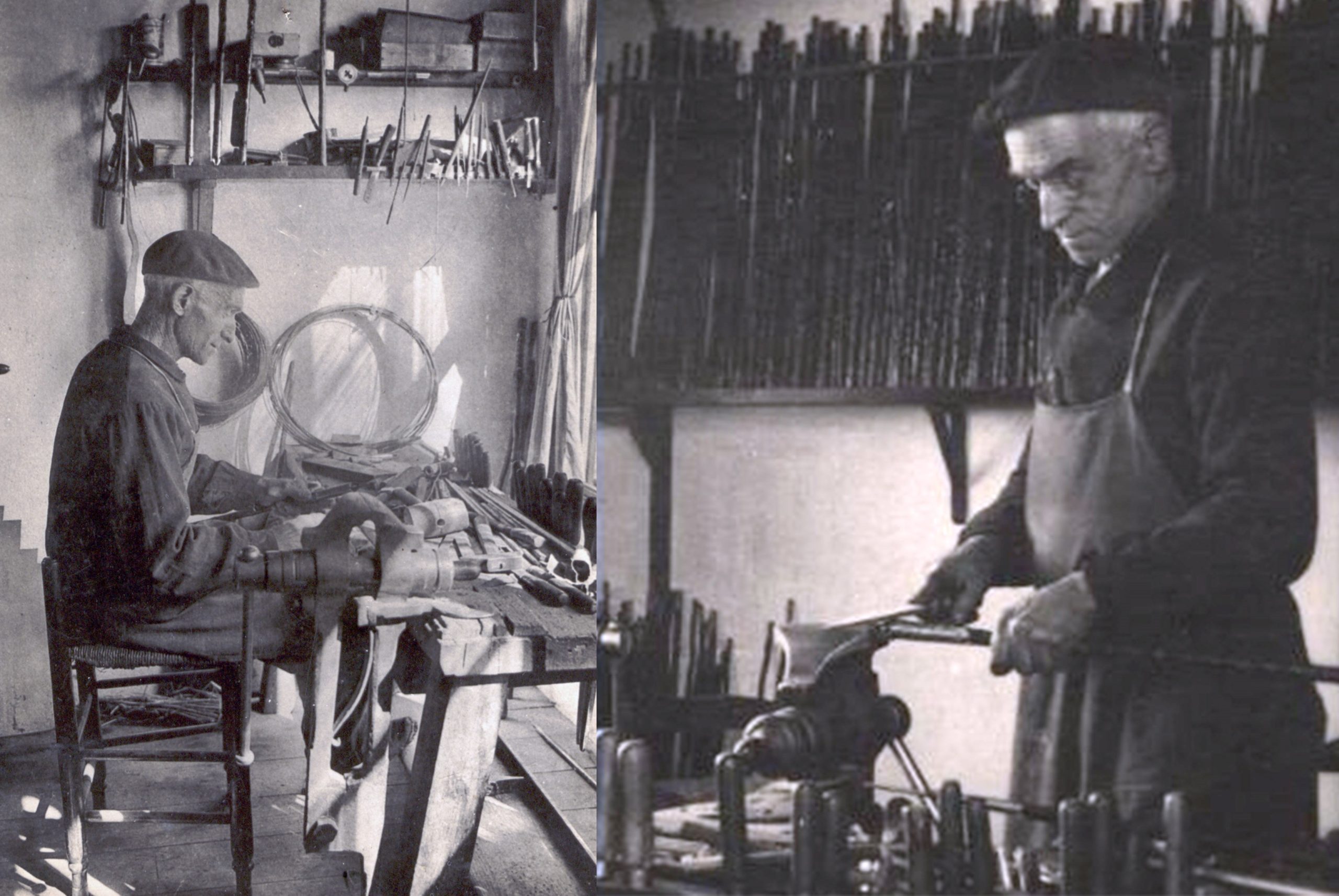 Jean Ainciart owed many of his craft skills to his father Antoine. He became renowned and was recognised during his lifetime as a master makhila maker. The Ainciart business began to become known and associated with the makhila.
In 1918 Jean-Baptiste Daranatz wrote "Jean Ainciart, from Larressore, is a renowned makhila maker" and "Jean Ainciart, known as Quillot, son and grandson of makhila makers, a true master of his art". According to documents dating back to that period, he was the one who made the makhila famous.
"It was the Ainciarts, distaff makers in Larressore, a small village in the district of Ustaritz, who contributed to perfecting the proportions and decorative parts of the makhila" (Claude Bailhe, 1999. Autrefois le Pays Basque).